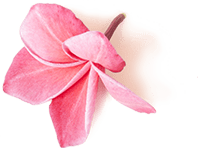 In order to provide the best service to all our clients, our salon has implemented a crucial 24-hour cancellation policy. This policy ensures that we can efficiently manage our schedule and accommodate as many customers as possible. Without this policy in place, it would be challenging for us to operate smoothly and offer appointments to everyone in a timely manner.
We understand that unexpected situations can arise, and we always strive to be understanding and flexible. If you find yourself in a situation where you are unable to give us a 24-hour notice, we kindly ask for your understanding regarding the importance of this policy to the functioning of our salon.
By adhering to the 24-hour cancellation policy, you enable us to fill any vacant appointment slots with other clients who may be waiting or looking for an appointment. This not only ensures a fair and efficient distribution of our services but also allows us to maintain the quality of our work and provide exceptional experiences to all our valued customers.
We genuinely appreciate your understanding and cooperation in this matter. Our aim is to serve you and all our clients to the best of our abilities, and your support in adhering to our cancellation policy goes a long way in helping us achieve that goal. Thank you for being a part of our salon community and for your ongoing support.