Welcome to our Reflexology information page. My name is Jane, I am the reflexologist for 'All About You' .
I have loved receiving and giving Reflexology for many years now, I can't recommend this treatment enough as the benefits you will receive can help you live a healthier, happier and less stressful life.
As an experienced reflexologist who has developed my skills through years of practice I can offer personalised treatments that address your unique health concerns.
As a skilled reflexologist I am able to provide my clients with relief from stress, improved circulation, pain management and much, much more.
I have a compassionate approach and ability to create a nurturing environment for my clients I take the time to listen to my clients' concerns and tailors my treatments accordingly, ensuring that they receive the full benefits of Reflexology.
I have dedicated my time to my 'Reflexology craft' over the years which I has helped countless clients achieve greater physical and emotional well-being. I believe in life long learning and keep up-to-date with new and interesting ways to stay an expert in Reflexology and believe I am a valuable asset to the health and wellness community.
Contact me today to experience the benefits of Reflexology first hands.
Book today – You truly will love it!
Reflexology

helps with:-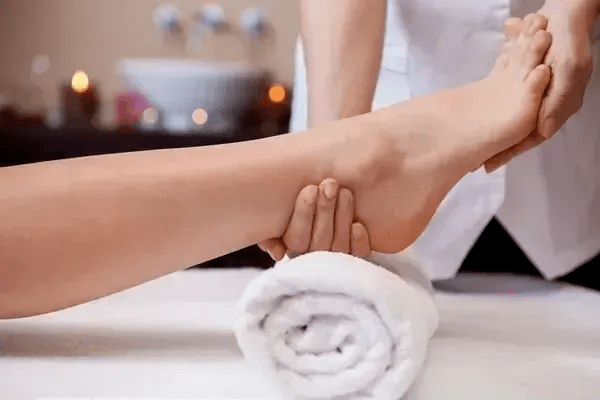 INSOMNIA
BACK PAIN
MIGRAINE
INFERTILITY
DIGESTIVE DISORDERS
MENOPAUSE
STRESS
ANXIETY
HORMONAL IMBALANCES
PRE AND POST–NATAL PREGNANCY SUPPORT
To book:
If you can't find your perfect time please do not hesitate to contact me directly on 0797 621 1764. I will always do my best to fit you in!

Reflexology
Thank you Jane, your gentle touch and expertise in Reflexology have made me feel I am in good hands

Reflexology
Thank you Jane. I slept through last night, well 10.30 till 5am which is very good for me. Booked to see you late September. Carol

Reflexology
I have never had this done before but will definitely be returning I have never learnt so much and felt so relaxed

Reflexology
Thanks Jane, enjoyed my Reflexology and felt so relaxed and chilled afterwards. Debbie

Reflexology
Loved it! and im not great at relaxing but I actually did. Thanks