What is IPL

Laser

Hair Removal?
Laser Hair Removal or 'IPL' (Intense Pulse Light) has rapidly become the most effective method for treating unwanted or excessive hair.
How All About You's IPL

Laser

Treatments work?
The Laser applicator is placed on the skin and a short pulse of light is released, which targets many follicles simultaneously. The Laser produces a ray of high intensity light which gives off heat energy, heating the melanin (the pigment in the hair follicle) and destroying the hair follicle without damaging the surrounding cell, preventing any further hair grown.
The applicator is then moved to the neighbouring area of the skin and the process is repeated until the entire area is covered. For IPL treatments, a thin layer of gel is applied to the skin to help guide the light.
Hair has a three stage lift cycle, starting with the growth stage, and only hairs that are in the growth stage will be destroyed by the Laser.
Results vary depending on the part of the body and the skin and hair colour being treated .
This treatment can be carried out on Male or Female Caucasian, Asian and Afro-Caribbean skin tones.
We recommend a course of 6-10 treatments, a month apart, in order to maximise results.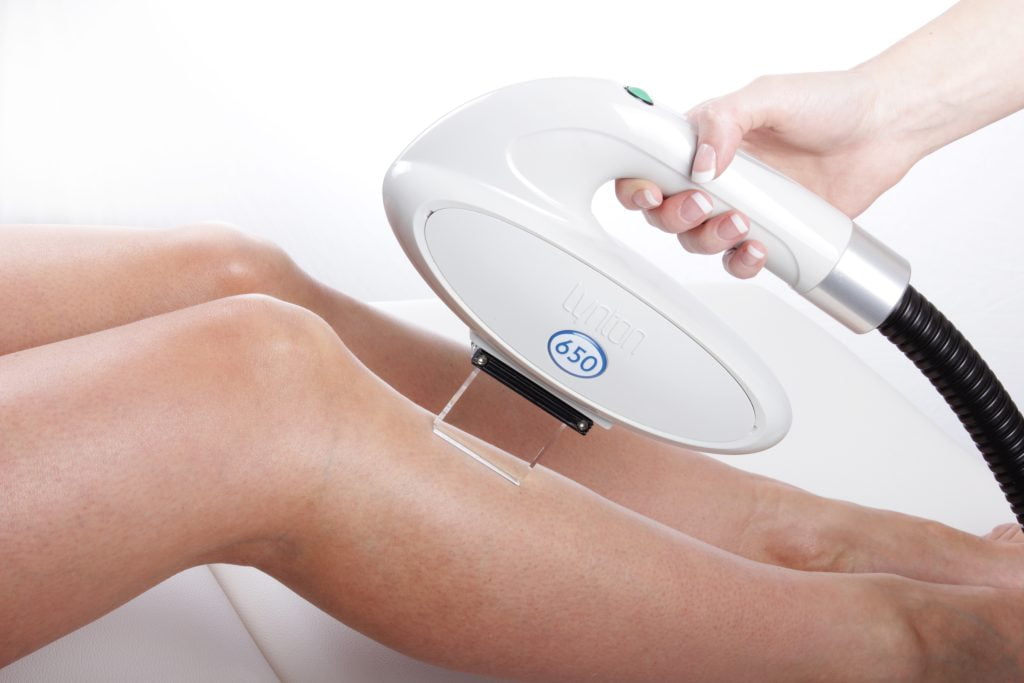 Reviews
Brazillian IPL – "Extremely professional and made me feel relaxed"
IPL HAIR REMOVAL INTRODUCTION OFFER UPTO 50% OFF ALL COURSES
| | | | |
| --- | --- | --- | --- |
| TREATED AREA | INDIVIDUAL PRICE | 6 Sessions | |
| Upper lip | £45.00 | £270.00 | |
| Chin or cheeks | £55.00 | £330.00 | |
| Lip & chin | £75.00 | £450.00 | |
| Jawline or neck | £80.00 | £480.00 | |
| Jawline & neck | £110.00 | £660.00 | |
| | | | |
| Hands or feet incl. fingers or toes | £60.00 | £360.00 | |
| Fingers or toes | £50.00 | £300.00 | |
| Nipples | £65.00 | £390.00 | |
| Stomach | £160.00 | £960.00 | |
| Abdominal strip | £50.00 | £300.00 | |
| Forearms | £140.00 | £840.00 | |
| Whole arms | £150.00 | £900.00 | |
| Underarms | £60.00 | £360.00 | |
| Standard Bikini | £60.00 | £360.00 | |
| Extended Bikini | £80.00 | £480.00 | |
| Brazilian | £100.00 | £600.00 | |
| Hollywood | £100.00 | £600.00 | |
| Buttocks | £160.00 | £960.00 | |
| Lower legs | £180.00 | £1080.00 | |
| Upper legs | £180.00 | £1080.00 | |
| Full legs | £220.00 | £1320.00 | |
| Full Legs inc bikini(standard) | £300.00 | £1800.00 | |
| | | | |
| | | | |
| Courses must be paid in full– non-refundable. | | | |
Patch test and consultation required. Courses MUST BE USED WITHIN A YEAR

Laser
Great service, Great prices, very friendly salon. Thanks