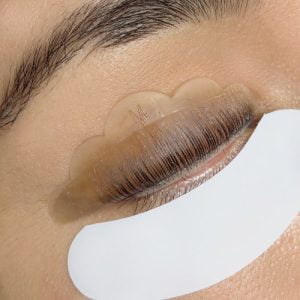 Enhance your natural lashes and make them appear longer with our wide eye LVL lash lift. Unlike perming which curls your lashes back on themselves this system uses small silicone pads to lift them from the root making them appear longer, your lashes are then gently curled towards the ends to give you a natural wide eyed look. Perfect for holidays.
lash lift
lash lift & tint
*a patch test is required 24 hours prior to your first treatment.
Do not get lashes wet for the first 24 hours after application
Do not have a hot bath, shower, sauna, steam room or swimming pool for first 24 hours.
Avoid hot yoga or gym or anything that will make you perspire for 24 hours
No eye makeup for 24 hours
Try to use oil free makeup remover at all times
If wearing face makeup during the first 24 hours, please keep in mind when removing, do not get eyebrows wet
To avoid irritation, do not rub or touch the eyelash area
Don't spend too long in direct sunlight and chlorinated pools after treatment as this will weaken the perm effect and fade the tint color.
Moisturizing daily is recommended
Brush out lashes daily

Lash Lift
Lash lift is a convenient and affordable way to enhance your natural lashes without extensions. It lifts and curls lashes, giving them a more open and awake appearance for weeks with minimal maintenance.