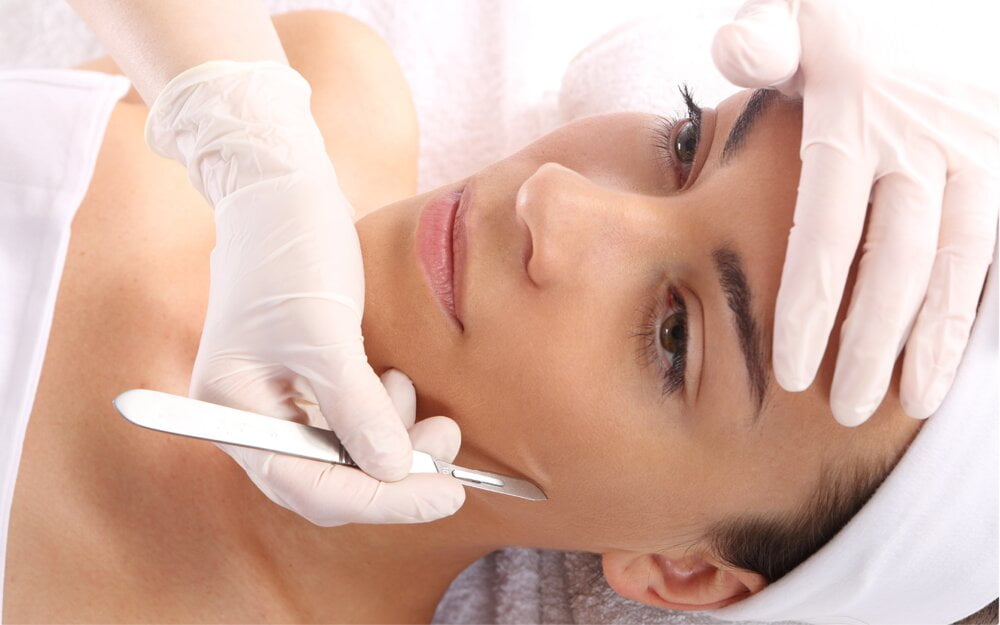 To get smoother and glowing skin, you just need to take out 30 to 45 minutes from your busy hectic life.
After a double cleanse and application of a hydrating toner, your skin will be dermaplaned using a sterile stainless steel blade.
After the treatment has been completed, a lovely hydrating mask will be applied and once removed your skin will be finished with a lovely hylauronic acid, moisturiser and SPF.
Right after the completion of the process, you will notice and feel the smooth and renewed health of the skin, along with the visual reduction of fine lines, hyperpigmentation and acne/spot scarring.
Benefits of Dermaplaning
No matter what type of skin you have, dermaplaning will improve the look and feel of your complexion. There are many benefits, including the following:
Your skin will be softer to the touch and smoother in appearance
Active ingredients in skincare products will penetrate more deeply to improve the health of your skin
Blackheads and enlarged pores will be reduced
Your skin will be glowing
AFTERCARE
Fortunately pretty much everyone can have dermaplaning and there are only a few aftercare rules to follow:
Try not to touch your skin too much directly after Avoid and protect your face from direct sunlight for 7 days DO NOT use tanning products or sunbeds, exfoliation products and any 'acids' for 7 days DO wear an SPF daily
Frequently Asked Questions?
WILL MY HAIR GROW BACK STRONGER?
Dermaplaning does not affect the hair growth whatsoever. We are only removing hair from the surface of the skin and this does not have any effect on the root of the hair.
If you stroked your face every day post treatment you would feel your hair starting to grow back, but it will return to normal.

Dermaplanning
I wanted to try Dermaplanning for ages and decided to give it a go, I wasn't disappointed. My make-up glided on and I have many comments on how amazing my skin looks. Thank you All About You